Ways Modality Could Be (Circulation Draft)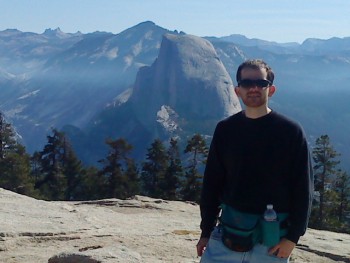 To post comments, please go to the box at the bottom of this page.
What follows is the text of my final paper for a class on philosophical logic that I took in the spring semester of 2013.  I would very much like to revise and expand it, and so I would be very grateful for any feedback that could help me to do that. Please keep in mind that the paper is a work in progress.
To read the full draft, which is a PDF file, please click this link:
Ways Modality Could Be (Circulation Draft)
Abstract
In this paper I introduce the idea of a higher-order modal logic—not a modal logic for higher-order predicate logic, but rather a logic of higher-order modalities. "What is a higher-order modality?", you might be wondering. Well, if a first-order modality is a way that some entity could have been—whether it is a mereological atom, or a mereological complex, or the universe as a whole—a higher-order modality is a way that a first-order modality could have been. First-order modality is modeled in terms of a space of possible worlds—a set of worlds structured by an accessibility relation, i.e., a relation of relative possibility—each world representing a way that the entire universe could have been. A second-order modality would be modeled in terms of a space of spaces of (first-order) possible worlds, each space representing a way that (first-order) possible worlds could have been. And just as there is a unique actual world which represents the way that things actually are, there is a unique actual space which represents the way that first-order modality actually is.
            One might wonder what the accessibility relation itself is like. Presumably, if it is logical or metaphysical modality that is being dealt with, it is reflexive; but is it also symmetric, or transitive? Especially in the case of metaphysical modality, the answer is not clear. And whichever of these properties it may or may not have, could that itself have been different? Could at least some rival modal logics represent different ways that first-order modality could have been?
            To be clear, the idea behind my proposal is not just that some things which are possible or necessary might not have been so at the first order, as determined by the actual accessibility relation, but also that the actual accessibility relation, and hence the nature or structure of actual modality, could have been different at some higher order of modality. Even if the accessibility relation is actually both symmetric and transitive, perhaps it could (second-order) have been otherwise: There is a (second-order) possible space of worlds in which it is different, where it fails to be symmetric, or transitive. We must, therefore, introduce the notion of a higher-order accessibility relation, one that in this case relates spaces of first-order worlds. The question then arises as to whether that relation is symmetric, or transitive. We can then consider third-order modalities, spaces of spaces of spaces of possible worlds, where the second-order accessibility relation differs from how it actually is. I can see no reason why there should be a limit to this hierarchy of higher-order modalities, any more than I can see a reason why there should be a limit to the hierarchy of higher-order properties. There will thus be an infinity of orders, one for each positive integer, and each order will have an accessibility relation of its own. To keep things as clear as possible, a space of first-order points (i.e., of possible worlds) shall be called a galaxy, a space of second-order points, a universe, and a space of any higher order, a cosmos. However, to keep things as simple as possible, in what follows I will deal with but a single cosmos, and hence will not deal with modalities higher than the third order.
            The accessibility relation is not the only thing that might be thought to vary between spaces of worlds: Perhaps the contents of the spaces can vary as well. While I presume that the contents of the worlds themselves remain constant—it makes doubtful sense to suppose that in one space some entity e exists in a world w and in another space e doesn't exist in that same world w—we may suppose that different spaces differ as to which worlds they contain, just as different worlds may differ as to which objects they contain. Thus we might have a higher-order analogue of a variable-domain modal logic. There seem, then, to be three ways in which spaces can differ: First, as to the properties of the accessibility relation; second, as to which worlds the relation relates; and third, as to which worlds or spaces are parts of their domains.
            The paper will be structured as follows. In Section 2 I provide some reasons why one might want to pursue this kind of project in the first place. In Section 3 I outline the syntax and semantics of my proposed logic. Section 4 covers semantic tableaux for this system; and after giving the rules for their construction, I construct a few of them myself to establish some logical consequences of the system and give the reader a feel for how it works. In Sections 5, 6 and 7 I explore some of  its potential philosophical implications for areas besides logic, namely the philosophy of language; metaphysics, including the metaphysics of modality and the philosophy of time, and finally the philosophy of religion, before concluding the paper in Section 8.